Wow, 2014.
What an amazing year it's been. It was so interesting to look back at my 2013 review to see where I had actually followed through (or not) on my goals. It's really amazing how much can change in a year, and I'm excited to go through this process each year in December. (Partly inspired by Chris Guillebeau's Annual Review)
This is from last year's post:
In creating a Limitless 2014, my theme for the year will be: Abundance + Opportunity.
I want to let go of and stop doing: rush work, favour work, working on weekends + evenings, and scope creep.
I want to feel: bold, limitless, abundant, joyful, free, energized.
I want to achieve: more balance with my work and free time. I want to produce my first digital product, and start phasing out client work for personal projects in an attempt to scale up my impact and offerings.
I'd have to say all of that was pretty bang on, and I'll reflect in more detail below:
Business + Career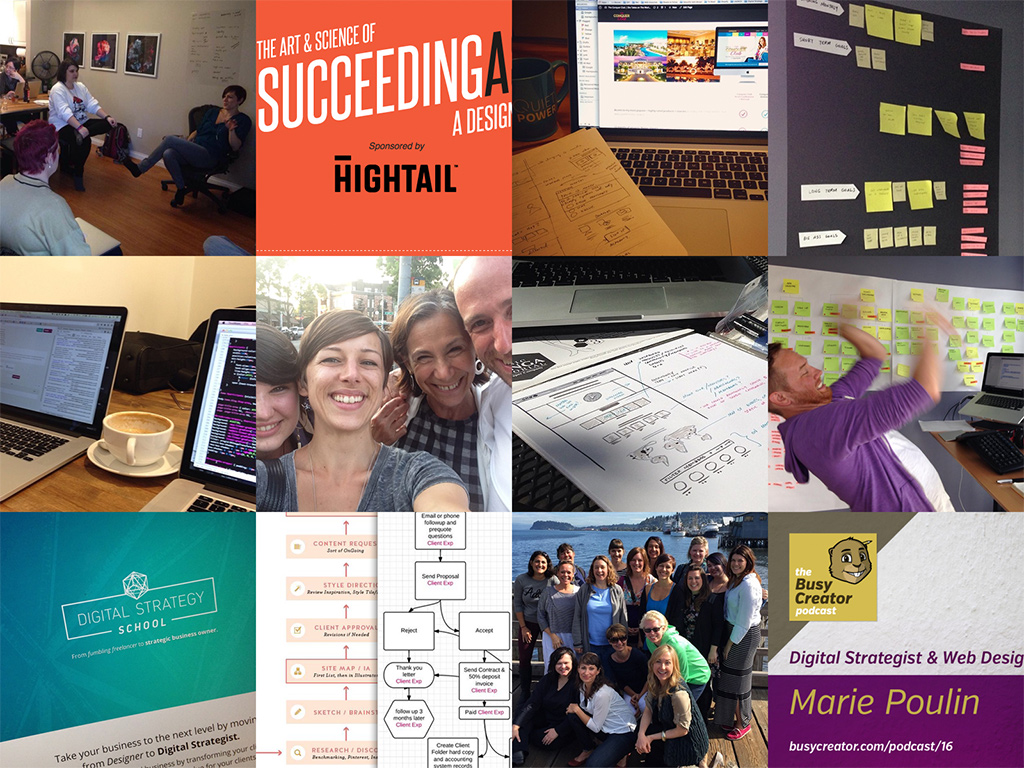 Recapping 2013 Business Goals:
Create my first digital product and build recurring and passive revenue streams. ✓
Reduce my time working on client projects ✓
Incorporate a new company with my partner ✓
Participate in a mastermind, and at least one guest speaking or mentoring opportunity ✓
Well, I totally nailed each of those!
What went well:
Oki Doki
This year was just incredible on so many levels. I incorporated a new company (Oki Doki) with my partner in life and business, Ben. Together we are working on an application called Doki which helps entrepreneurs teach and market courses online. It has been incredibly rewarding to be able to work with Ben on a big undertaking that is not only really enjoyable to work on, but can help so many people. The response to our progress updates has been so exciting, and we really appreciate the encouragement and support! We'll be doing our alpha in the spring, and our private beta in the early summer. If you are planning to launch an online course in 2015 and want to try our platform, you should sign up for updates!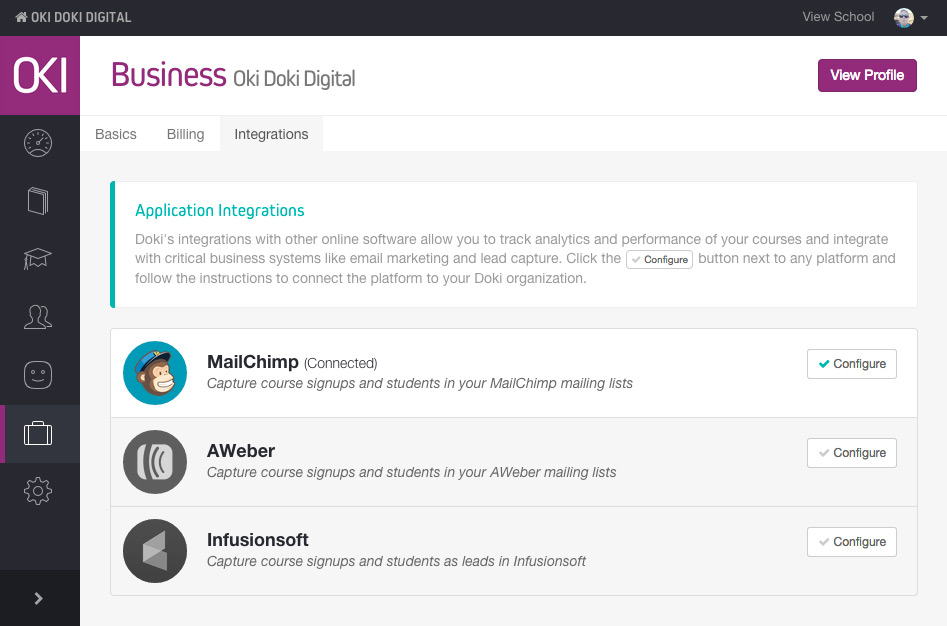 Digital Strategy School
In the summer I began the beta version of Digital Strategy School, and I have never felt so "in my element" before. It is simultaneously the most difficult and the most rewarding thing I've ever created. It pushed and stretched me in ways I could never have predicted, and lit me up with astonishing energy and creativity.
I really grew into my role as a mentor and business strategist, which I was so afraid to "claim" for so long. Once I experienced gratitude and praise, and could see the changes happening in designers' businesses, I had to accept that I really do have something to offer my community.
This is one of the most kick-ass reviews/testimonials I received: (thank you Amanda!!)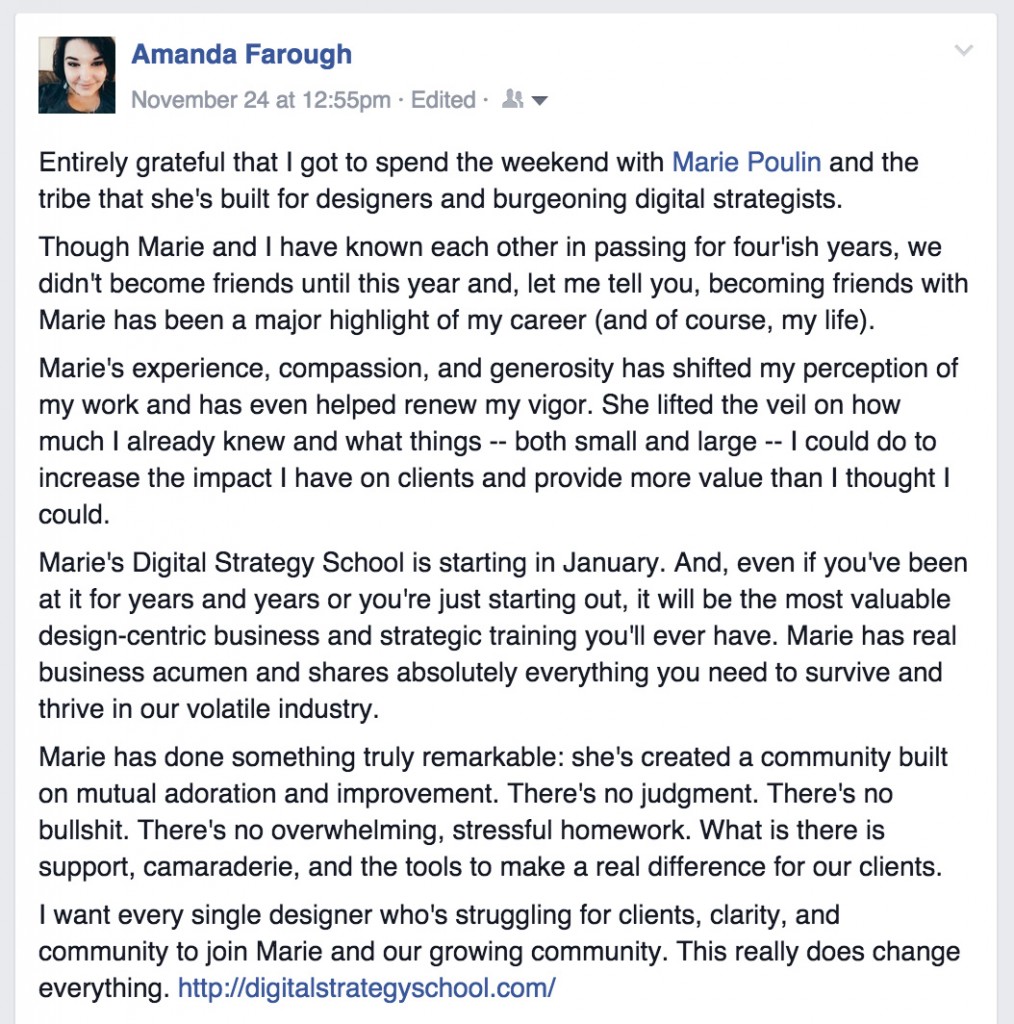 I am beyond grateful to everyone who has been a part of it and continues to shape what it is today. The community would not be what it is without you!
I organized an in-person DSS meet up in Vancouver for anyone that was able make it (there were 10 of us), and was thrilled to have Jessica who came as as far away as North Carolina! It was my first time hosting an event like that, and I really came to appreciate the power and importance of face to face interaction. One thing I was reminded of is how much we all tend to be blind to our own gifts; we're our own worst critics!
Support Systems
I could not have done Digital Strategy School without the support of: Ben, Natasha (+ Tara), Cristina, Erika, Breanne, Constance, all of the students that signed up for the Beta (as well as those who've signed up already for the January round!), and anyone else who patiently listened to me as I chatted all things business.
I also participated in a number of masterminds this year, including a weekly launch-focused Mastermind, as well as a hilarious Facebook mastermind group with the likes of Rebecca Tracey, Nikki Groom, Illana Burk, Ellen Ercolini, Maggie Patterson, Lis Dingjan, Jessica Kupferman.
Cristina has been a tremendously positive force in my life. She is a major part of my fear-conquering journey this year. Our twice-monthly chats help me keep my head on straight. She helps me see myself the way others see me; helps me see the blind spots, and holds up a mirror to my brilliance. She refuses to let me play small! Everyone needs a Cristina in their life!!
I recently hired a VA. I'm totally new with outsourcing help, so we'll see how it goes, but it's a step in the right direction!
Amazing Clients + Colleagues
I worked with some amazing people this year, and helped launch some fabulous projects including: Alive in Berlin, Dress Mavens, A New Possibility, The Conquer Summit, and The Conquer Club. I got to meet several of my clients in person, which is such a treat considering so many of them are pretty far away! Currently working with Natalie MacNeil, Maureen Borghoff, Shannon Lee Simmons, Jeanne Grabowski, Brigitte Theriault, and Willo O'Brien (and couldn't be more excited about it)!
I also got a chance to attend Tara's 10k ft mini-retreat in Astoria, and connected with so many talented entrepreneurs. This was definitely a highlight experience for me this year!
I connected with tons of other talented online friends + colleagues like Nathan Powell of Nusii, Jessica Ann, Scott of The Busy Creator podcast, Breanne Dyck, and many more!
Guest Posting + Interviews
I realized that if I was going to scale my impact and launch my first "product" or program, I was going to have to put myself out there. This year I really pushed myself out of my comfort zone with guest posting, interviews, podcasts, and even webinars.
This year there was:
Female Entrepreneur Association Interview
Digital Strategy Masterminds + Consulting
Later this year I created a few new offerings: Digital Strategy Masterminds, and Digital Strategy Consulting. This happened naturally and unexpectedly, and stemmed from a bit of creative brainstorming on how I could help more people without committing to a full long-term large-scale project. I'm really looking forward to offering more strategy-focused services in 2015.
My influences this year:
What could have gone better:
Scope Creep. I allowed a few projects to creep in scope, which lead to some late nights and weekends. It was my own fault for not setting proper boundaries and expectations, so I took it as a learning experience!
Fear. Doubt. Stress. I experienced some real serious emotional ups and downs as I worked through the initial creation of my beta program. I was not prepared for the intensity, doubt and stress I would feel during that time (thank goodness for my support system).My mind played tricks on me; the mind-chatter was intense, and I had moments of profound self-doubt, fear, and apprehension (THANK GOODNESS for my support system, I kid you not). I am not convinced that this was avoidable… I actually think it's been an important part of my growth as a business and as a person this year. This was a huge year for busting through fear.
Goals for next year:
Survive my January launch!
Continue to build more ease into my business.
Transition more of my time over to Doki, Digital Strategy School, and consulting.
Officially launch Doki + build the community
Help the next round of DSSers really make noticeable shifts in their businesses
Guest post or interview at least 1x/mo
Write at least 3 blog posts per month
Only take on projects that are 100% a great fit
Get Virtual Assistance for smaller tasks
Co-run my first retreat (in Bali)
Finances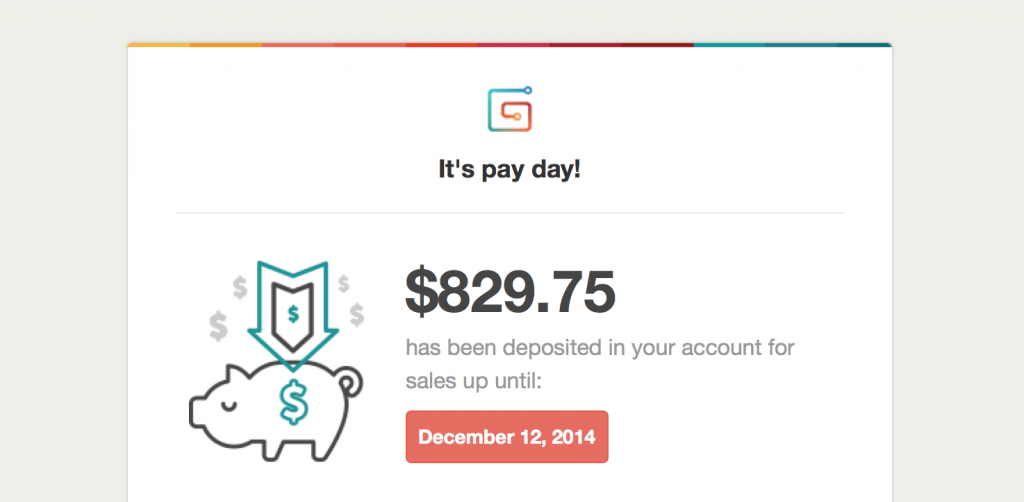 What went well:
Early in 2014 I revised my financial goals to earning at least the same or more than I did in 2013, while reducing my one-to-one workload, and creating my first leveraged income by way of an online course. I feel pretty good about how this went!
I managed to bring in a healthy revenue this year, despite spending roughly 1/4 of my time working on Digital Strategy School. Having more time/space was more important to me than a revenue increase.
I increased my rates, and started a retainer with one of my ongoing clients, and created better leveraged offerings, which helped give a bit more consistency to my monthly income.
Digital Strategy School allowed me to bring in a consistent predictable income for the last 5 months of 2013. The Beta was offered as "pay what you can"; some students paid the full suggested price, while others could only afford a small contribution. I accepted all offers for a limited invite-only group, and the beta resulted in approximately $7,000US (or ~$1200/mo). While the income does not reflect the actual work and time invested, I'm actually very happy with this. I really had no idea what to expect, as this was my first launch, and I needed to know that I could deliver on my promises to help other designers.
What could have gone better:
Bookkeeping. There's always room to get better with my book-keeping throughout the year, so I'm not leaving it all til tax time.
Incorporation. I wonder if I should have incorporated earlier for the purposes of tax-saving, but now that we've incorporated Oki Doki, all Digital Strategy School revenue will be handled through OD. We're meeting with an accountant early January to get organized for the year!
Taxes. I owed a lot more than I expected in taxes. Ouch. (Will this ever get easier or more fun? Ha.)
Goals for next year:
Make sure I'm ready for tax time by saving more than I think I need this year.
Continue to follow my revenue plan as set out by Shannon last year!
Donate a percentage of DSS proceeds to Charity Water: Pipeline
Participate in Mindy's Money Boss program in 2015
Read Get Rich Slowly
Health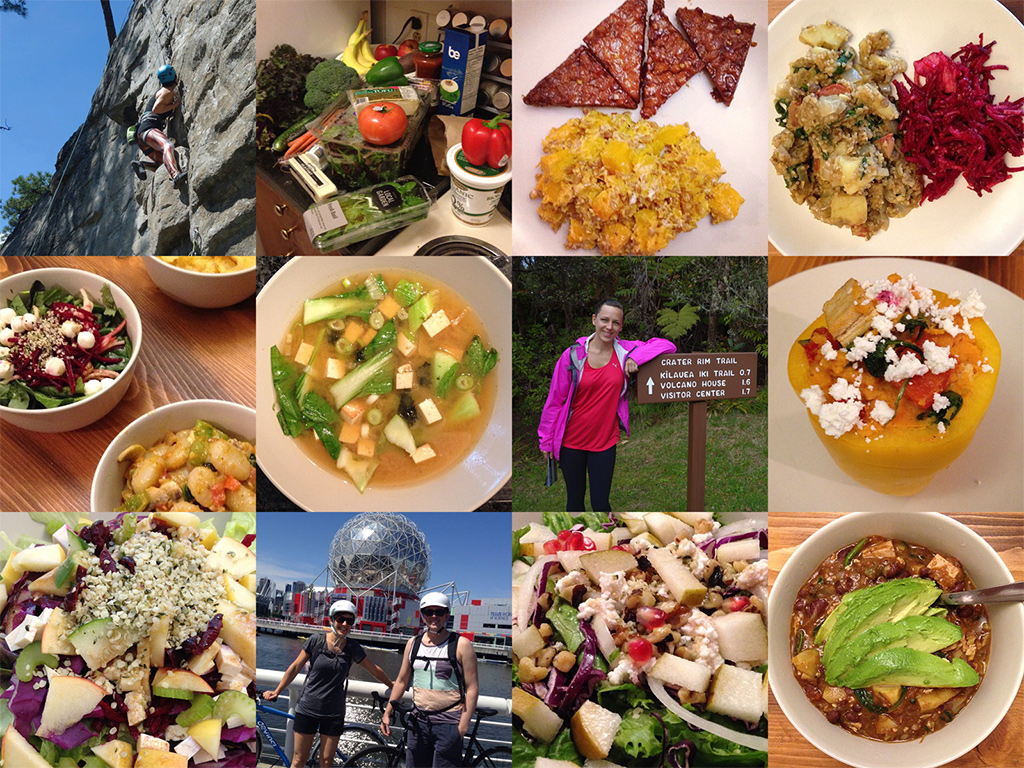 Last year's Health goals:
Continue to eat a health balanced diet ✓ and reduce the amount of times I eat out X
Reduce my sugar intake ✓
Work toward a more consistent sleeping schedule  ✓ (well… I did "work" toward it…)
What went well:
With the help of Brigitte Theriault, I started cooking with some weekly meal plans, and made more of an effort to plan my meals in advance. This has also resulted in a kitchen that doesn't look like a bomb went off after I'm done cooking. YAY!
There was lots of summer biking, hiking, and of course, climbing!
In general, I'd have to say that I had a much more balanced schedule this year, and actually got a great night's sleep most nights. There were a few launch crunches in there that involved a lot of late nights and weekends, but overall I'd say it was a pretty balanced year.
What could have gone better:
Fear + Stress. Launching was scary (it still is!). Deciding to put myself out there with a new mentorship program was seriously stressful, and my skin behaved accordingly. I ended up deciding to see a naturopath to help me get things back on track. I even tried an elimination diet (ugh!), but in the end I believe that the fear and stress (and occasional difficulty sleeping) of launching really messed with my hormones. (There were a few specific stressful situations that I can think of that clearly messed with my cortisol.)
Slow it down. While I can't help my natural drive to always be doing and creating, I know that I can slow down the pace, and get back in touch with what's important to me, which includes spending time with Ben + Mochi, and friends (away from the glow of the computer screen.)
Physical Activity. I definitely sacrificed physical activity while I was launching Digital Strategy School. I still climbed, but I opted not to play Gaelic Football this year, as I needed to put in extra time to focus on my launch.
Eating out. It's tough. We live across from some of the best sushi in Vancouver!
Goals for next year:
Continue to follow my meal plans
Continue to maintain a healthy sleep schedule
Integrate mediation into my daily routine
Start practicing Yoga with some consistency
Drink more water!!!!!
Friends, Family, Relationships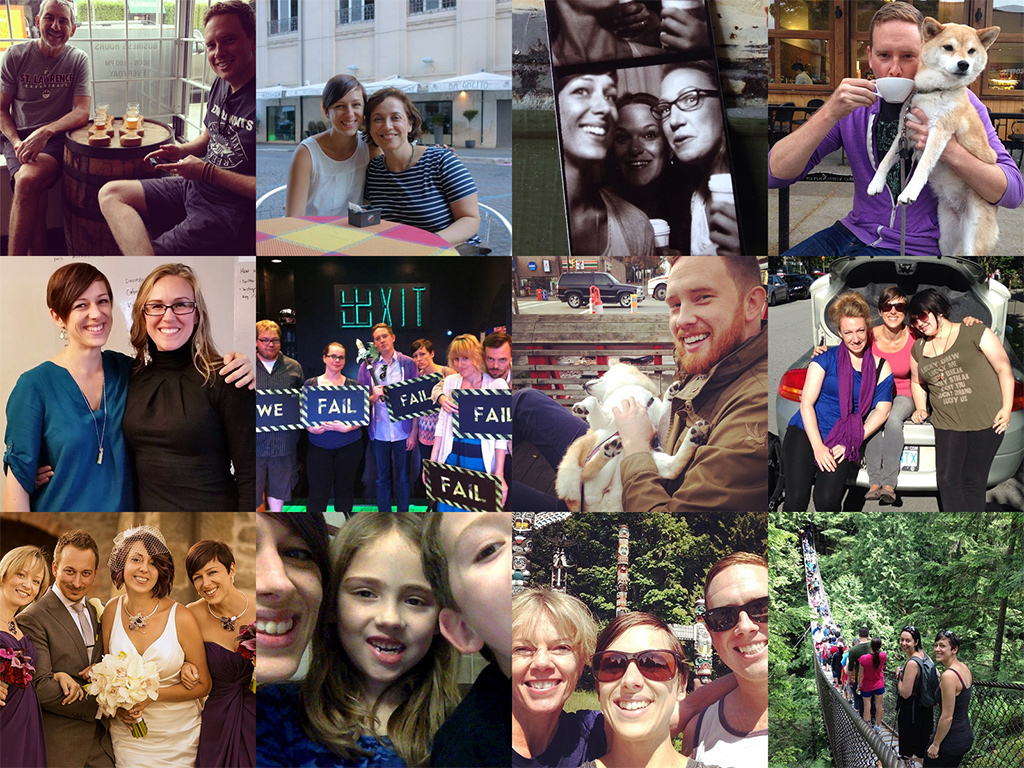 Last year's Friends, Family + Relationships goals:
Spend more quality time with friends, family and loved ones (that means no work while on vacation!) ✓
Start a home that I love with my partner ✓
What went well:
New Apartment. In March I moved into a new place in Vancouver with Ben, who is now officially a Canadian permanent resident (he moved from Seattle). I am so grateful not to have to do the long-distance travel anymore! I also have the benefit and cuteness of a Shiba Inu named Mochi who came with the package.
Collaboration. Ben and I have been working side-by-side at our standing desks in our home office since March, and I have to say in all honesty, I absolutely love being able to work with Ben. We are both fairly introverted and highly focused so there's a lot of respect for one another and our working styles and our love of zen. He's brilliant and funny, and I can't wait to see how our collaboration comes together next year!
Hosting + Visiting. We were able to host both of Ben's parents and my friends from Toronto (including best friend and bride-to-be Aleks!) for a surprise bachelorette in Vancouver. I was able to go to Alek's wedding in Tuscany for one of the most beautiful and epic weddings I've ever seen. It was an unforgettable experience to spend a week with Aleks + George and their closest family in the Tuscan countryside, living la dolce vida! An experience I will never forget, and am so grateful for.
Epic friendships. I have met so many amazing friends online this year, most of whom are other entrepreneurs. Getting out of my introvert bubble and connecting with so many awesome people has really influenced me in such positive ways this year.
I connected with Constance this year, for whom I am eternally grateful. Do you know how amazing it is to have a launch friend that you can meet with IN PERSON?? It has been such a treasure to meet someone in a completely different field than myself, but who has such a similar drive and mission (and whose business brain rarely shuts off… like me!). Seriously, everyone needs a business friendship like this! Mutually encouraging, inspiring, and truly supportive. Business aside, I'm just glad she's in my life.
Gloria, my soul sister. Beyond grateful for our 3hr-long Skype calls, where time just disappears and we can be so real, honest, and vulnerable with one another. It's a rare transparency and connection, and I love that we've maintained it in 2014, through all the ups and downs of our own lives and businesses. Gloria and Ricardo have been our long-distance power-couple cheerleader squad, and I really feel blessed that we've connected.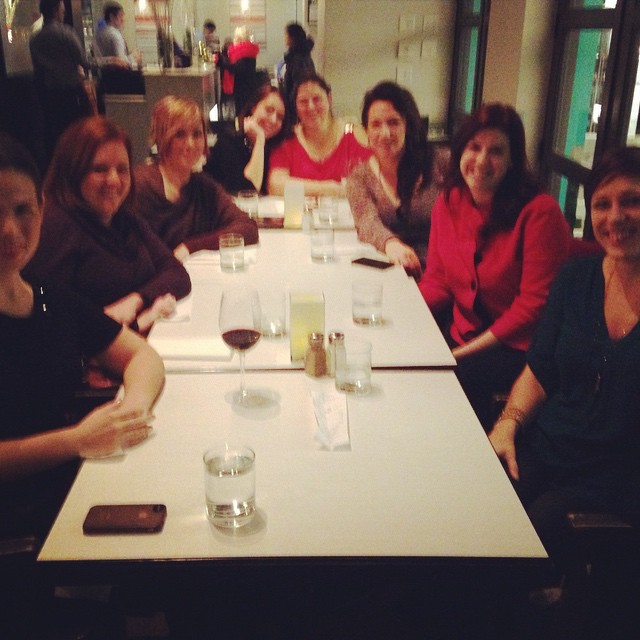 Seriously it's impossible to fail when you have people like this in your life…
What could have gone better:
There were times where I felt like I put my relationship on the backburner. Because launches. And work. I never want to take my relationships for granted, and while Ben is the most easy-going partner a girl could ask for, I don't want to get into the habit of putting off spending time together because there's more work to do.
There was a tense situation with a friend, and it led me to feel that our relationship was more like that of competitors than supporters. It left me with a heavy heart, and I'm still unsure of how to process this, so I've been giving it space.
Goals for next year:
Spend more quality time with Ben and friends
Have more friends visit us in Vancouver
Continue to nurture my incredible friendships
Lifestyle + Travel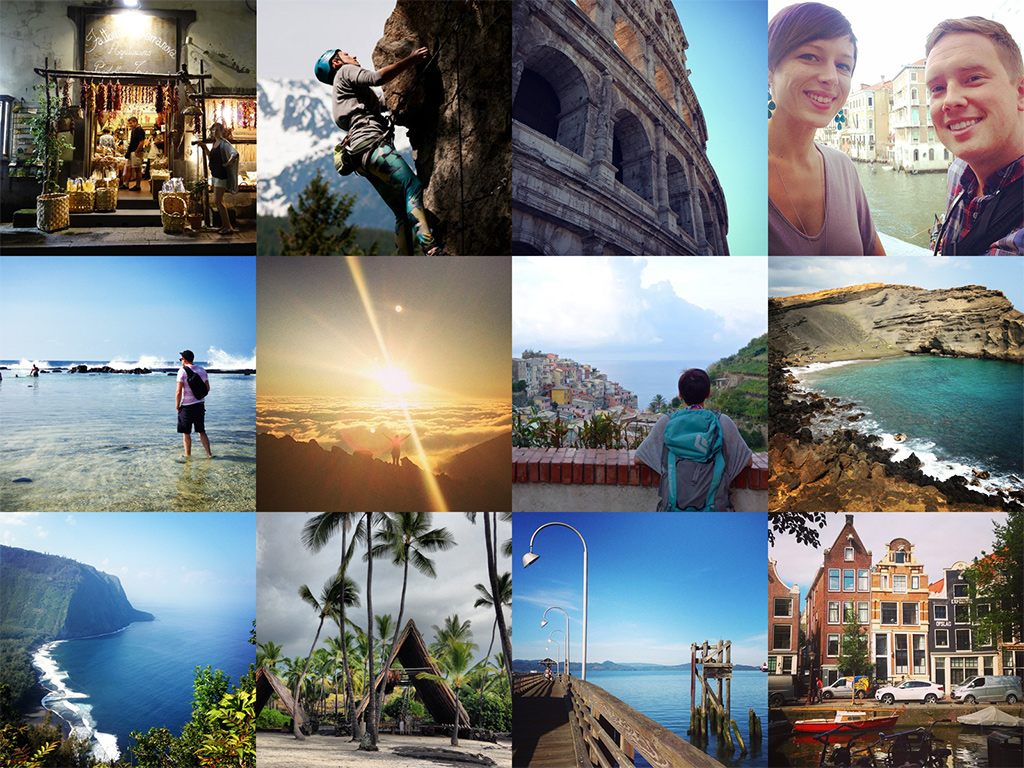 Last year's life + travel goals:
Win the Gaelic Football Championships X
Take at least 6 weeks off work for vacation. ✓
What went well:
Travel and adventure are very dear to my heart, and something that I will always make space for! I managed to give myself ~7 weeks of vacation this year, and worked smarter not harder. This year was pretty outstanding:
We started off the year with a January vacation in The Big Island, Hawaii. This was probably one of the most magical vacations I've ever taken! Breathtaking sites: we hiked across Haleakala crater, watched the sun set from the top of Mauna Kea, and hiked Waimea Canyon to name a few.

I went to Portland in July this year for the World Domination Summit, and connected with so many fabulous people. This trip was definitely a huge highlight of this year. I love Portland, and I love WDS and the crowd it draws!

In September we traveled to Italy for my best friend's wedding, and made a 3 week vacation out of it. That was probably the longest vacation I've ever had, and certainly the longest I've gone without my computer (which was glorious). We did Tuscany, Venice, Florence, Cinque Terre, Pompei, Rome, and Sorrento.

What could have been better:
Maybe that Airbnb that I rented in Cinque Terre that had no electricity or plumbing… but hey, it's a story to tell the kids.
I skipped playing gaelic football this year (first season missed in 10 years), because I felt that something needed to get sacrificed if I was going to make time for my big launch.
Goals for next year:
Next year we'll be heading to Mexico for a wedding in April (never been!)
Un-conference in Portland in July (rent a house with friends)
Return to Mexico in September for Natalie MacNeil's Conquer Club Conference
Be more able and ready to go on surprise or last minute trips
Personal Growth
Last year's personal growth goals:
Write every day, at least 750 words on average X
Finish writing my guide to Bali X
Read at least 1 fiction book ✓
Get better at speaking my mind—in the moment—when something is bothering me ✓
What went well:
This was a huge year of personal growth. I went on a fear-kicking spree that began early in the year with me joining the East Van Pillow Fight Club. I did this as a personal challenge, to help conquer my fear of "being on stage." I had to come up with an alter ego (Marie Slamtoinette), and coordinate a 30 second "intro" sequence before my 3-round rookie pillow fight. I made my own costume (+ Ben's too, as my peasant boy), and had such a blast doing it. I ended up winning the fight, but more importantly, I was proud of myself for having had the courage to actually do it. At the time, it was one of the scariest things I'd ever signed up to do (serious stage fright!).

I continued to climb 2-3 days per week on average, and am working toward climbing more v4s and v5s.
I really got on top of my personal organization systems (using Evernote, Google Calendar, Calendly, GetPocket).
What could have gone better:
I didn't write every day
I didn't blog as often as I wanted to
Goals for next year:
Blog more consistently
Make more time for love and adventure
Continue to challenge myself personally and professionally whenever possible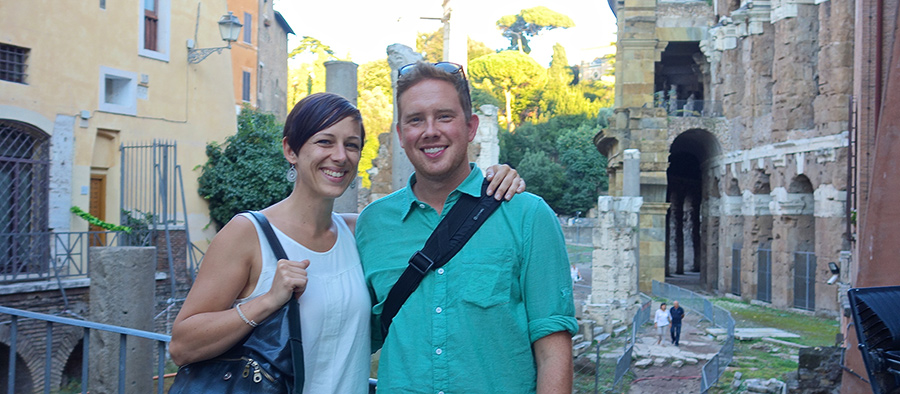 This year was pretty spectacular, once again. I continued to take my business to new heights, built some amazing friendships and relationships, and am building an amazing application with Ben. While last year was all about systems, support + collaboration…
2015 will be the year of: connection, flow + ease.
I spent so much of 2014 really focusing on business and marketing tactics, and this year is really about leveraging what I've already created, and finding more flow and ease within my business.
I will let go of and stop doing: rush work, favour work, working on weekends + evenings (unless it's my own work of course!), scope creep and unnecessary stress.
I will feel: joyful, connected, loving, creative, energized, free, "in my element."
This year I will achieve more balance with my work and free time. I will continue to evolve Digital Strategy School, and will reinvent how I work with clients by scaling up my impact and offerings. I will create with ruthless intentionality, and nurture strategic and supportive collaborations. I will help as many people as I can grow their businesses strategically, and do work they love.
Phew!
What happened for you this year?
What are you looking forward to in 2015?
I'd love to know 🙂