Digital Experience Designer / SaaS Co-Founder / Digital Strategist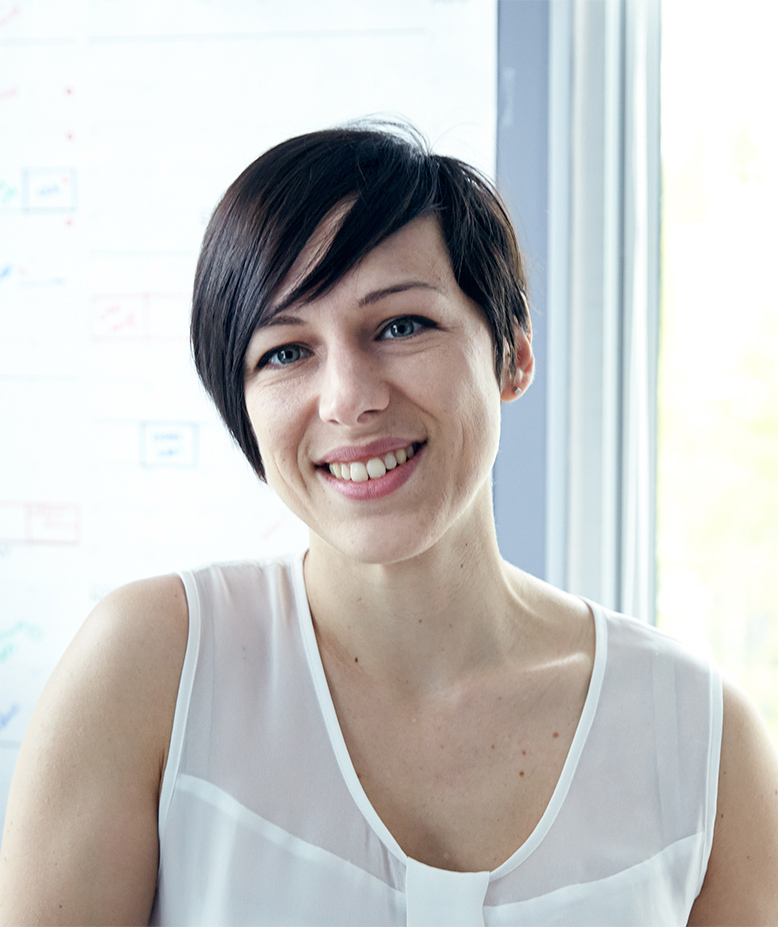 I help help business owners design and deliver products, services and experiences that create impact for real people.
A strategist, designer, and big picture thinker, I help business owners ask better questions, adopt a learning mindset, and challenge their assumptions so they can deliver experiences (online or in-person) that meet real-world needs. I connect the big vision to the details required to get there. My superpower is illuminating possibilities and inspiring action. I'm ferociously curious and empathetic, and am passionate about helping business owners discover opportunities for growth.
Armed with my fancy Honours Bdes and a Specialization in Design Thinking and Innovation, I've also got over a decade of experience working in the design field, including identity, visual, interaction, user experience, and most recently, product and service design.
My mission is to bring design thinking and strategy to everyday small business owners. In 2014 I launched Digital Strategy School, an online mentorship program that teaches designers how to integrate strategy into their workflow so they can provide more value for their clients (while also increasing their own bottom line). Today that now lives under the umbrella of The Digital Experience. I also wrote Think Like a Strategist, a small guide for online business owners.
In 2015 I co-founded Oki Doki with my partner Ben, where we help take the overwhelm out of creating, launching and marketing online courses and programs. We launched our own product, Doki, a web application that helps you sell and deliver online courses + mentorship programs.

I love writing, talking about, learning and teaching all things design thinking, business, strategy, process and workflow, not to mention personal and professional development.
I believe that entrepreneurship is changing the face of the economy (for the better). I've been featured on the UI Breakfast Podcast, Divi Nation, the Marketing Moxie show, and am listed as one of 10 women you need to know in interface design.
I truly believe in collaboration over competition. Ask me anything; I'm an open book when it comes to sharing what I've learned!
When I'm not nerding out about business, you'll find me climbing rocks, cooking, traveling, reading, and honing my craft. I've been vegetarian for 12+ years, and I have no idea why I went so long without a Vitamix. I love bright tights, coffee with cream, and eating all my vegetables.
Speaking
Assembled, Jan 2017
Think Big, Plan Small: Bringing the MVP to Client Services
Freelance RemoteConf, Feb 2016 // Think Big, Plan Small: Why Small Can be a strategic advantage
Starting Point Student Entrepreneurship Conference, Feb 2016
Think Big, Plan Small: Why Small Can be a strategic advantage
Co-creation: How to build products (and services) that create impact
Gather North, Nov 2015 // Designing an Intentionally Awesome Career
Other places you can find me: