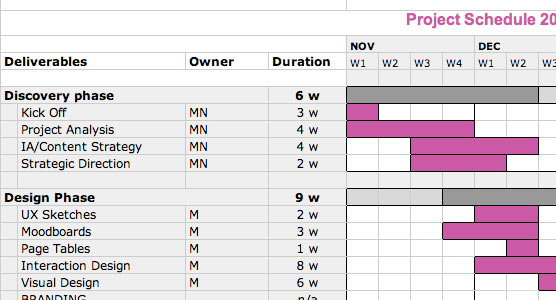 UPDATE: This post is pretty outdated, but some people still find this useful.
This is a public document. If you'd like to use it, save a copy for yourself and you are free to edit as you see fit!
Web Redesign Project Workback Schedule
If you're interested in rethinking your productivity and scheduling, you might want to check out one of my most popular posts to date:
How designing your ideal week can increase your productivity (and sanity).