I am not sure I've ever been so excited about a Notion* feature update as this one!
I did a little tweet breakdown here:
Here's a breakdown of one of the more fun and interesting use cases:
Board view by formula, sub-grouped by date:
How it works:
You need a Date property, and a Day of the Week formula property on your database: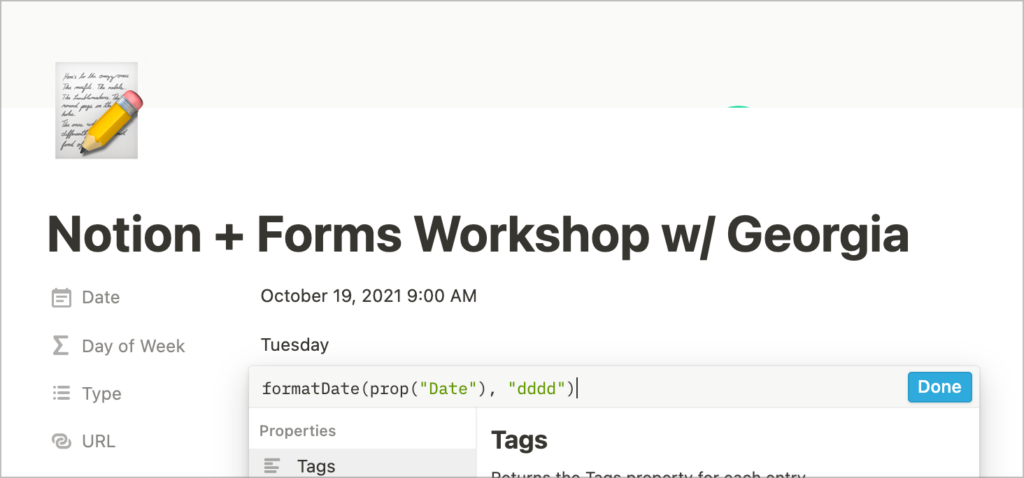 The Day of the Week formula:
formatDate(prop("Date"), "dddd")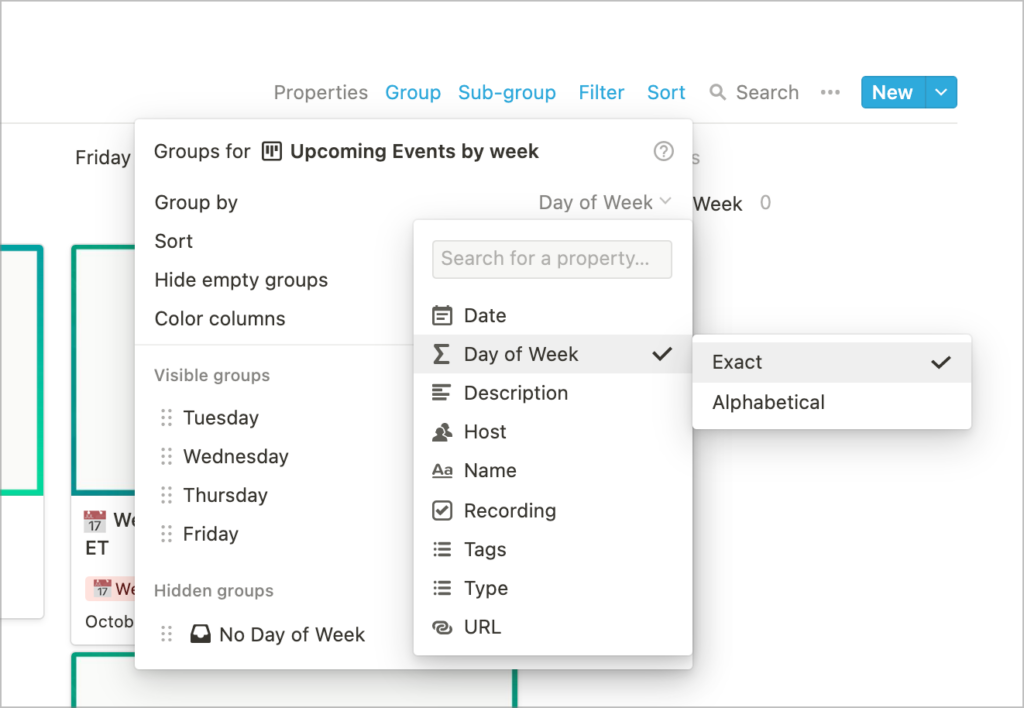 Grouping Settings
Under the database settings you'll now see a Grouping option. Choose Group by: Day of the Week (formula), Exact, and make sure to choose Manual sorting.
Under visible groups you can then drag the days of the week into your preferred order, and hide any you don't want to see.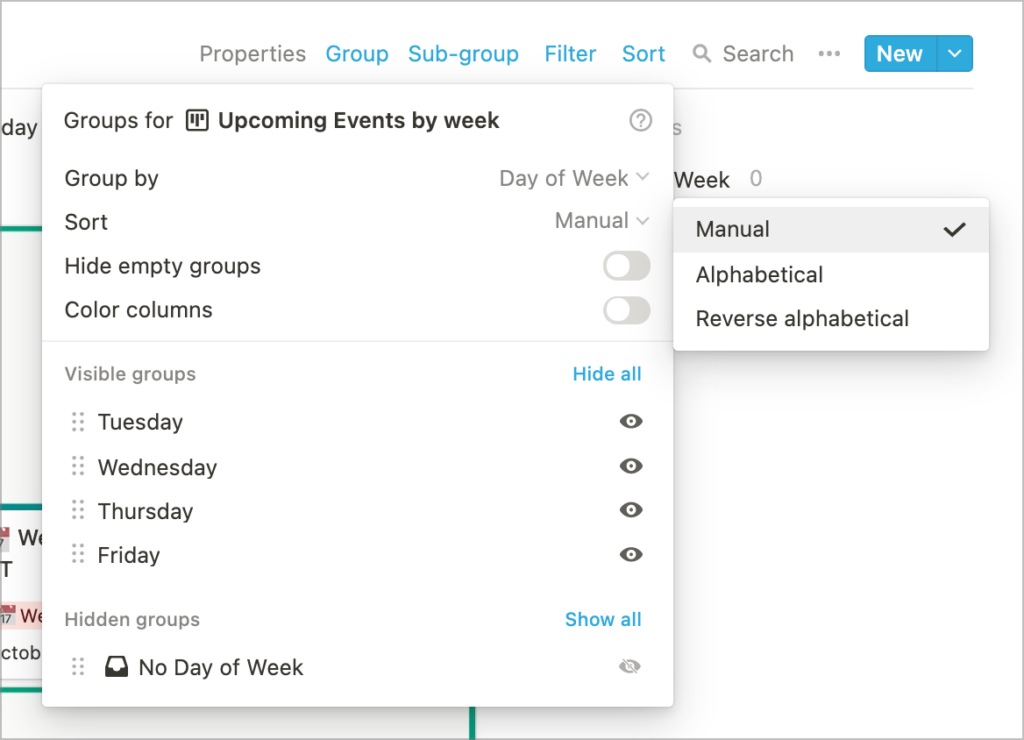 Sub Grouping
Choose Date, and select Week.
Sort is chronological, and hide empty groups is enabled.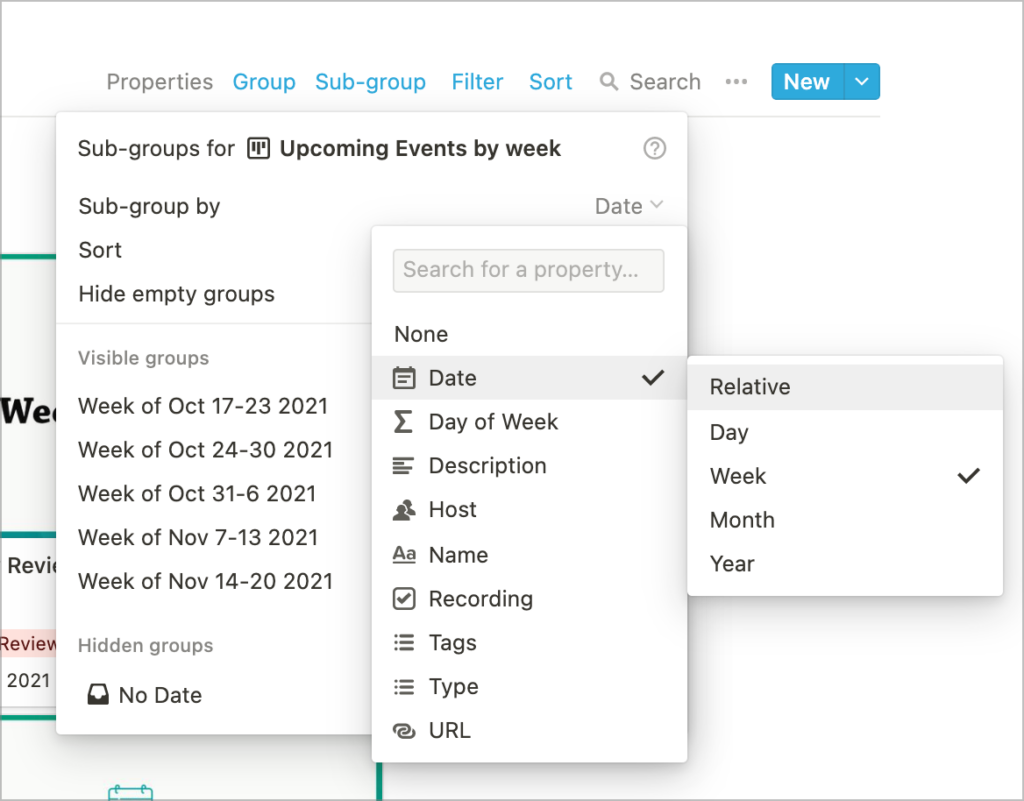 You now have a fancy calendar view that allows you to turn on cover properties and looks a little more visual than a standard Notion calendar. It also allows you to hide previous weeks, so your weeks don't take up space if they're empty.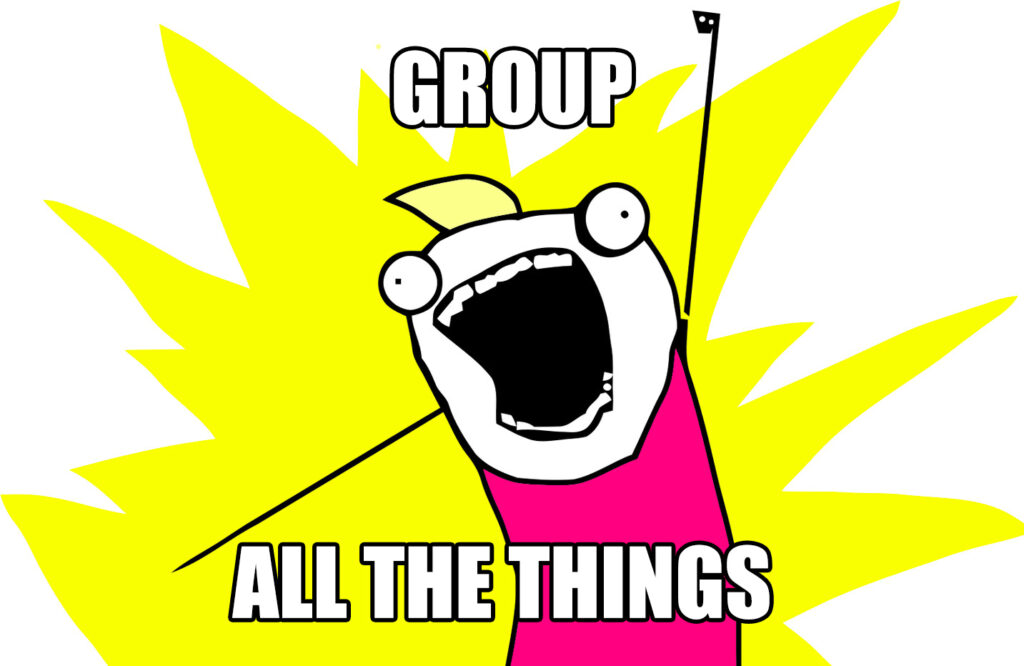 Did you enjoy this tip?
You should check out my signature course, Notion Mastery!
---
[*For full disclosure, I'm a Notion Partner, so when you sign up with my link, you also help support me and my content!]