How to Transition From Technical Skill to Big Picture Strategy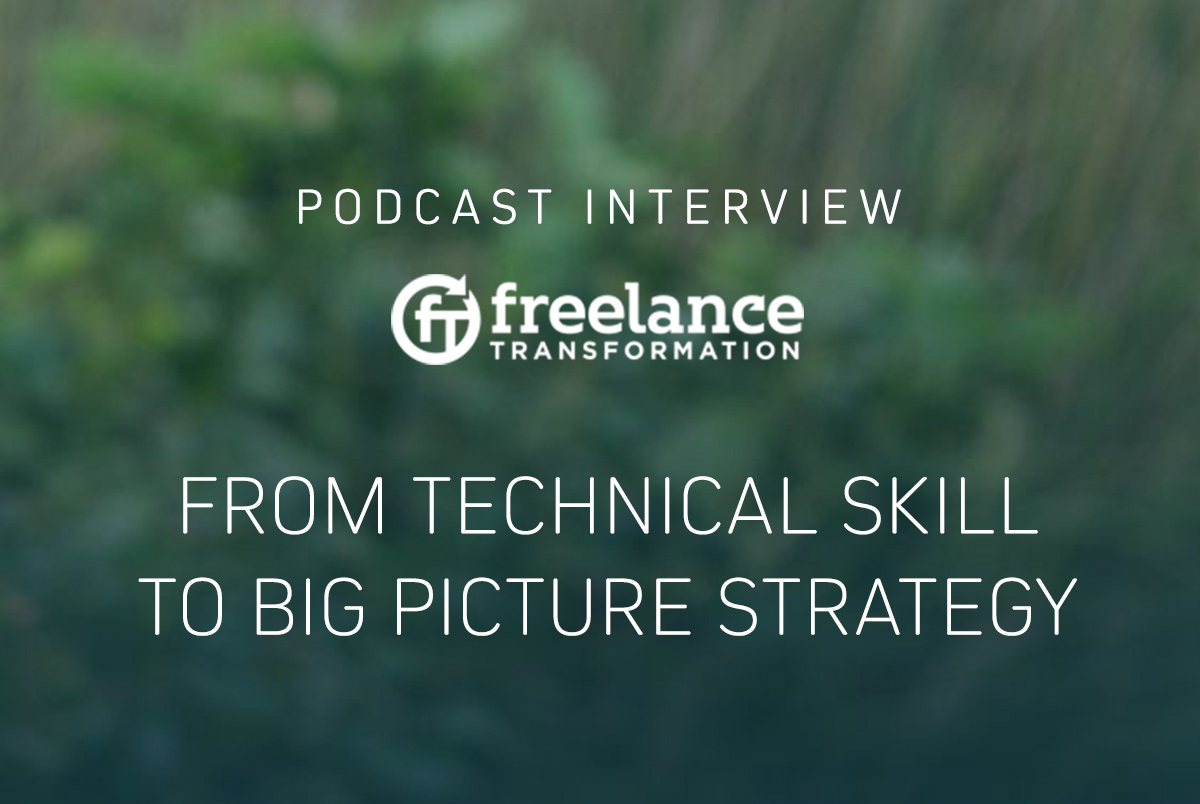 Most designers, programmers, and other freelancers use their experience to help their clients strategize and figure out what work needs to be done to achieve the client's goals. But how do you sell this type of strategy work, instead of only charging for the technical work (design, coding, etc) that results from it? See more at Freelance Transformation.
This is a podcast interview with Matt Inglot at Freelance Transformation.