Ways to work with me:
Strategic Roadmap
Actionable + profitable insights to help you launch and grow your next big thing.
A roadmap for your digital success.
Systems VIP Day
For designers looking to level up their freelance design business (and create more value for their clients).
DIY e-course or Community + Mentorship program.
Partnership
Strategy + Web Design + Systems
Together we bring your product and service ideas to life; we design, optimize, and automate your digital ecosystem. From online courses and signature offerings, to marketing automation and digital strategy,  I help you with the whole process of planning, creating, launching and understanding how to use your digital tools to their full advantage.
I help build brands, communities and businesses online, while revealing new opportunities and possibilities you didn't even know existed.
You're a small business owner who is ready to scale your digital business. You're passionate, open-minded, savvy, willing to learn, and most of all you want to leave this world a better place than you found it.
Every business is unique and has different needs; I work in a holistic way, taking into account all of the moving parts of your business and online presence and meet you where you are.
Typically a partnership can include but is not limited to:
Branding and Visual Identity
Tagline and Marketing Copy
Website Design
Custom Development
Marketing Strategies
Product and service design
eCommerce
Content Strategy + Editing
Social Media Training
Consulting
Target Audience Research
Search Engine Optimization
Online Course Development
Responsive + Mobile Development
User Testing
My process is highly collaborative and iterative.
I tend to work with businesses who are in transition and are growing in a big way; this often means that the scope and deliverables evolve as we work together, and the process is non-linear. When you trust me as your digital partner, not only will I gently push you out of your comfort zone and get you moving past your fears and insecurities, but I'll have you aiming higher and thinking bigger than you were when you first decided you needed to step up your website.
We typically meet twice monthly via Skype to touch base on the project, brainstorm, and strategize. We use this time to focus on whatever you and your business need at that time, as well as to provide feedback on project progress.
Beautiful and functional online ecosystems.
I focus on delivering a quality product that will not only impress and delight, but actually meets real business goals. I guide you every step of the way on everything from product incubation and pricing strategies, to content strategy, marketing, launching and beyond. You can email me anytime during the project to run ideas by me, or get my insights/opinions. You'll also get access to my resource library which I continue to grow over time. If you ever have something specific that you'd like to know, just ask and I will happily add it to the library.
We'll get to know each other quite well, building a long-lasting relationship where you can trust me to deliver wickedly honest and insightful feedback and strategic suggestions as you grow your online business. I simply adore the people I work with, and get personally invested in each project that I take on.
What they're saying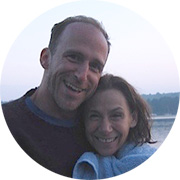 "Collaborating with you makes waking up each morning an exciting prospect. And I mean it! Thank you for your kindness, your care, your knowledge, your patience, your generosity, and your vision. Lorie and I are deeply grateful." – Benjamin + Lorie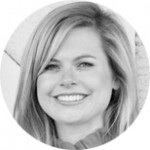 "Marie was a true partner from start to finish. Although the project took many iterations, Marie didn't stop until we were satisfied. She went above and beyond. Thank you, Marie!" – Amy Ganz

"I f**king love working with you so much, you have no idea!" – Natalie MacNeil, She Takes on The World
Take a look at some of the websites and brands I've helped build.