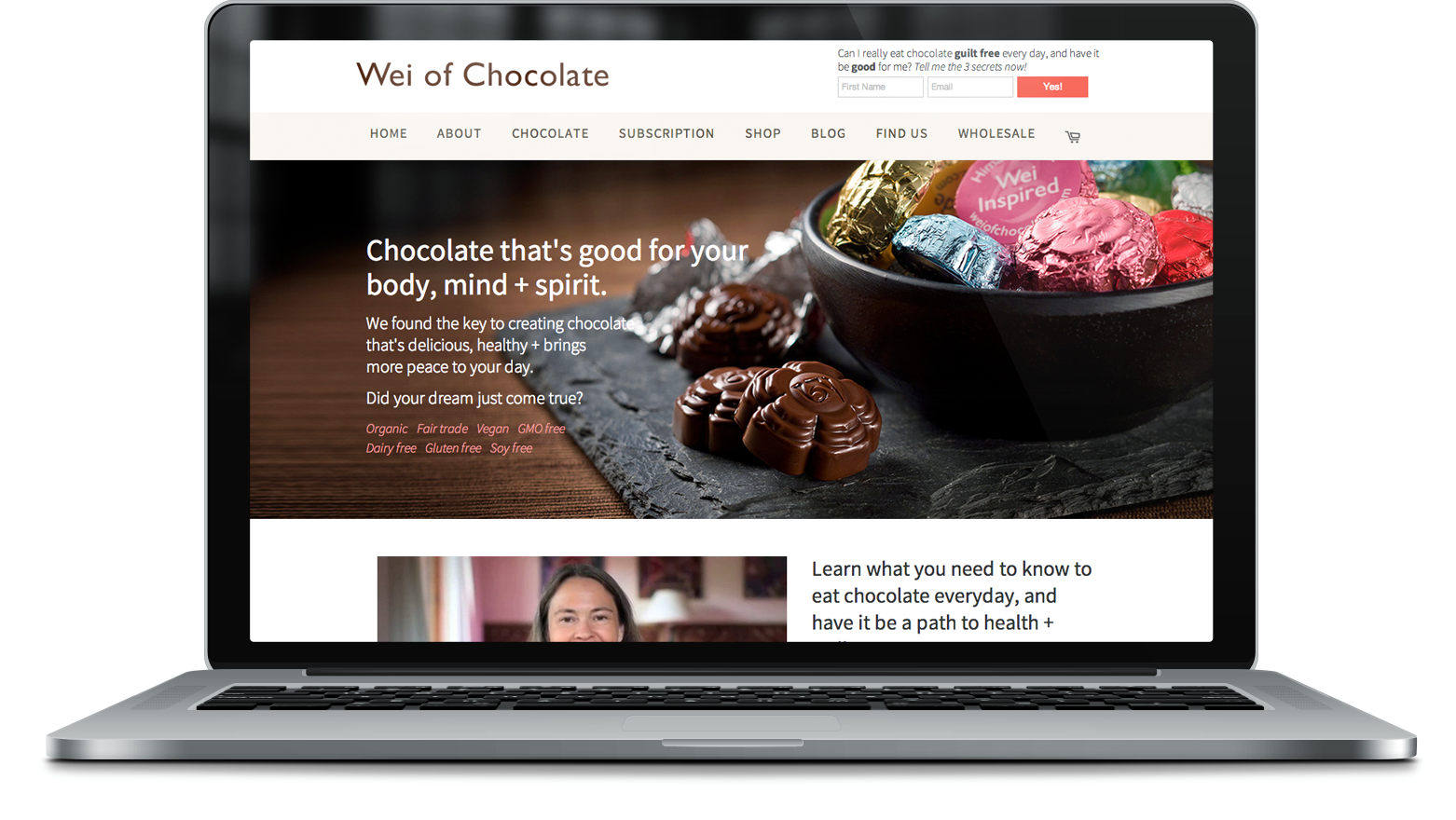 The new Wei of Chocolate website involved a full redesign and rebuild using Shopify's ecommerce platform.
Lisa needed a beautiful online store that better reflected her company Wei of Chocolate's positioning in the market as a high-end healthy chocolate. We used beautiful photography and beautiful product collages to evoke the experience of her product, of which meditation is a large component.
I created custom photo-illustrations for her chocolate page in order to capture the essence of each unique product, and to emphasize the experience of the chocolate. I also redesigned the physical mould for the chocolate to suit the shape of the roof of the mouth.
Visit weiofchocolate.com