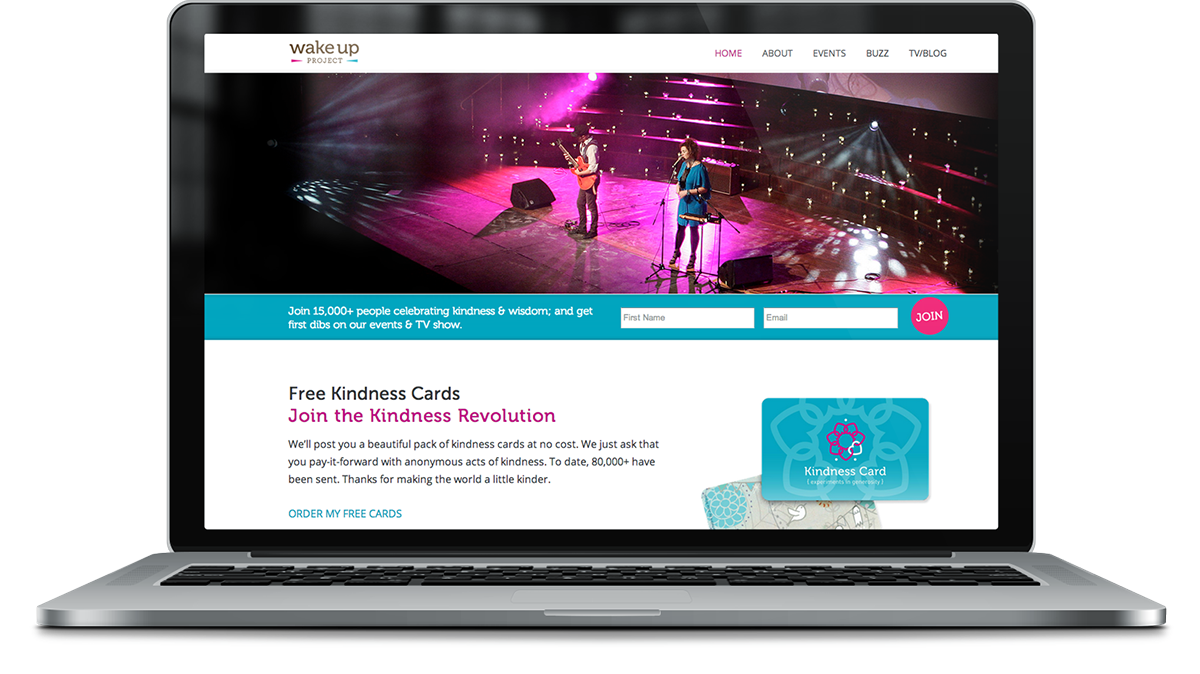 Wake Up Sydney was a growing community promoting kindness and mindful living in Sydney, Australia. Jono and his team were growing beyond their capacity, and were struggling to keep up with emails and kindness card requests, needing a way to streamline their processes.
With a vision starting for Sydney, and now growing globally, they decided to rename Wake Up Sydney to Wake Up Project, allowing for the growth of their brand outside of Australia.
With over 15,000 people already signed up for their email newsletters, we knew that the movement was something people were eager to get involved with, and we needed a way to better facilitate and track event signups, kindness card orders, etc. I integrated OAP with a highly custom WordPress theme, in order to allow the team to easily add and modify events, as well as track new orders and signups.
Thank you, Thank you! Your generosity, cutting edge strategy and beautiful design skills have blown me away. You have transformed our business – and you're one of the coolest (and kindest) people I know. You are a rare gem! I bow to you.
– Jono Fisher
We focused on creating a cleaner, simplified look, while making use of their existing photography to really capture the spirit and beauty behind the Wake Up Project events and people.
The website is totally responsive, and features mobile style sheets to accommodate for various mobile devices, including ipad and iphone.
Visit wakeupproject.com.au