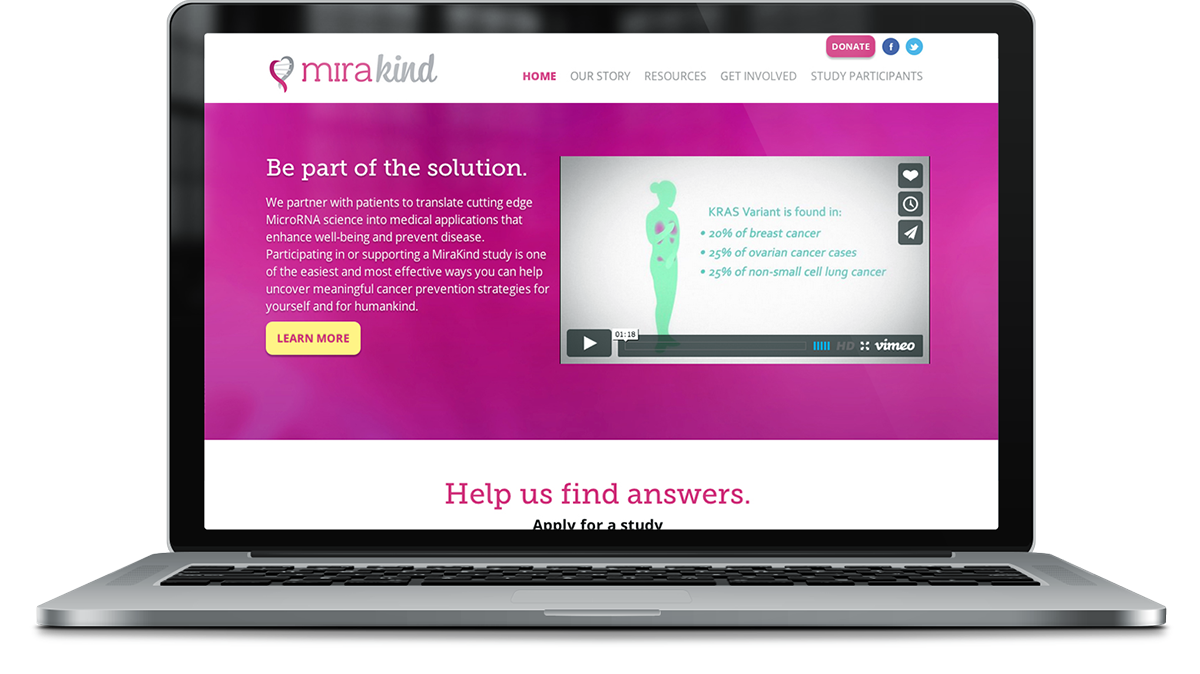 Mira Kind needed a visual presence to reflect their parent company's change in structure and audience.
Working collaboratively with the Mira Kind team, we focused the content and visuals for Mira Kind to speak to patients in order to increase awareness of the accessibility and affordability of the genetic test that can be ordered directly through the site. The test can be taken at home, and the results are sent to the patient's doctor, and are compiled as part of a long-term study on the KRAS-variant.
Marie was a true partner from start to finish. Although the project took many iterations, Marie didn't stop until we were satisfied. She went above and beyond! – Amy Ganz, Mira Kind
We brought in some warmth to an otherwise sombre subject by bringing in more human faces and stories into the website. We chose to showcase the Mira Kind founder and team members, as well as patient testimonials in order to tell the story of Mira Kind's purpose, and to ease the mind of those who are curious about learning about their genetic risk of various types of cancer.
We reduced the primary focus on research and studies, moving those to a page dedicated to physicians, and refocused the language to be less scientific and more user-friendly, with a focus on individual stories.
I developed the Mira Kind brand to feel part of the same umbrella "Mira" brand, but with a bit of a twist.
Visit Mirakind.org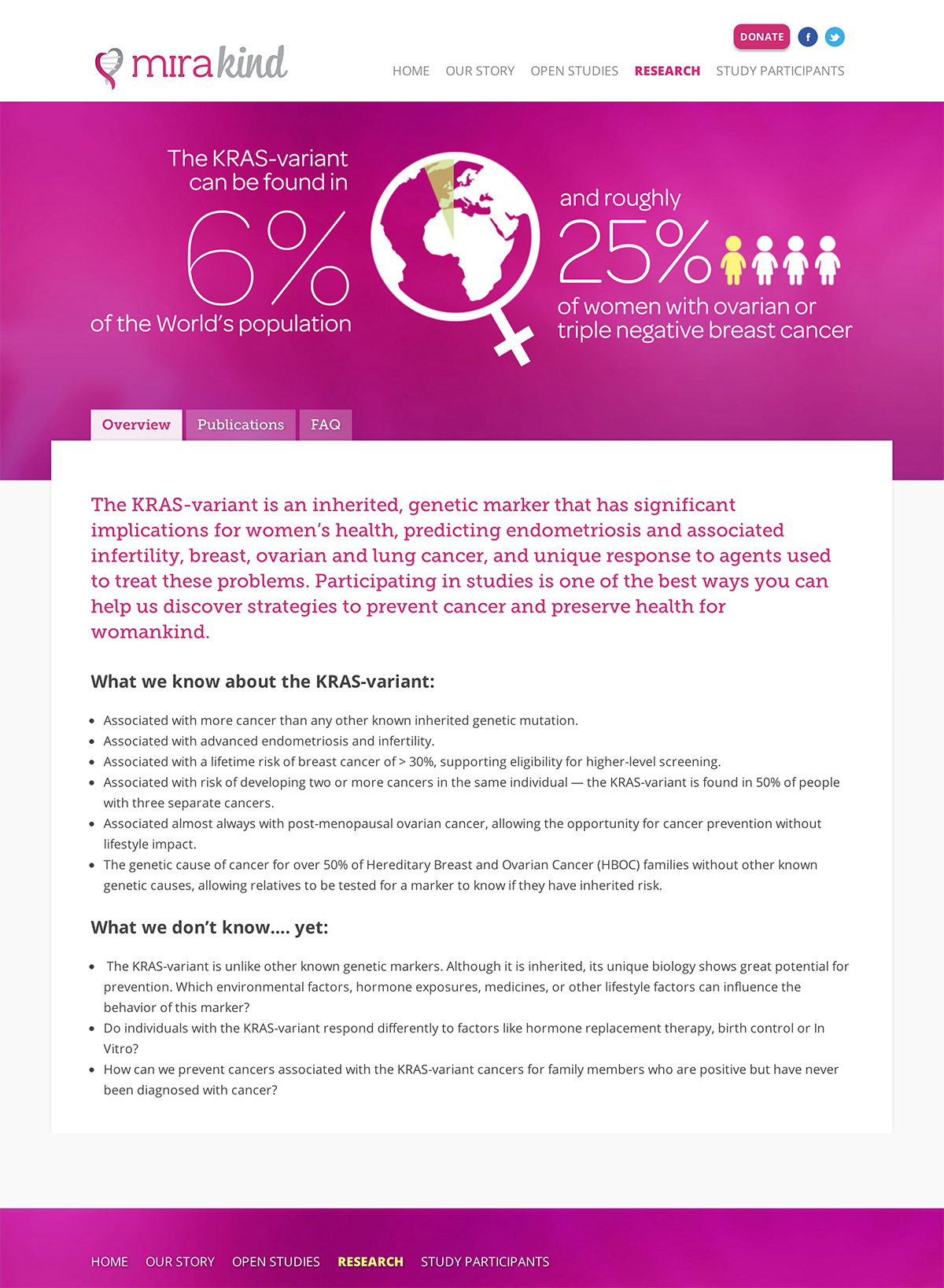 I also designed a series of infographics to help explain some of the known facts about the KRAS-variant in a way that make the cause more compelling.