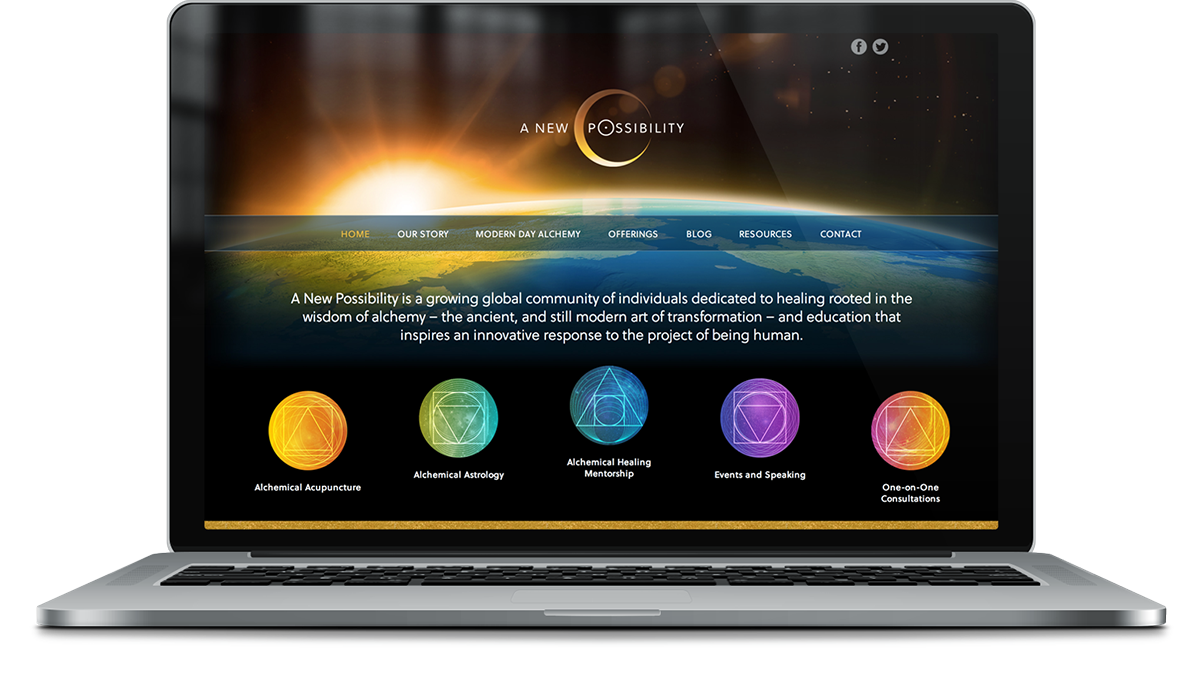 Benjamin and Lorie needed a brand and online platform to transition their in-person services into digital offerings.
With the couples' services in Astrology, Alchemical Acupuncture, and Healing Mentorship, Benjamin and Lorie were accustomed to their services being almost exclusively in person. Our vision for their new website was to create a platform for greater conversation around alchemical healing, transition their services into digital format, and allow for the creation of online accredited courses.
"Collaborating with you makes waking up each morning an exciting prospect. And I mean it! Thank you for your kindness, your care, your knowledge, your patience, your generosity, and your vision. Lorie and I are deeply grateful." – Benjamin + Lorie
They now have a beautifully customized WordPress website that integrates with a Mailchimp autoresponder campaign, and allows for the creation of online membership-based course delivery to their paying customers.
Check out the behind-the-scenes of the logo development.
Initial Sitemap and Wireframes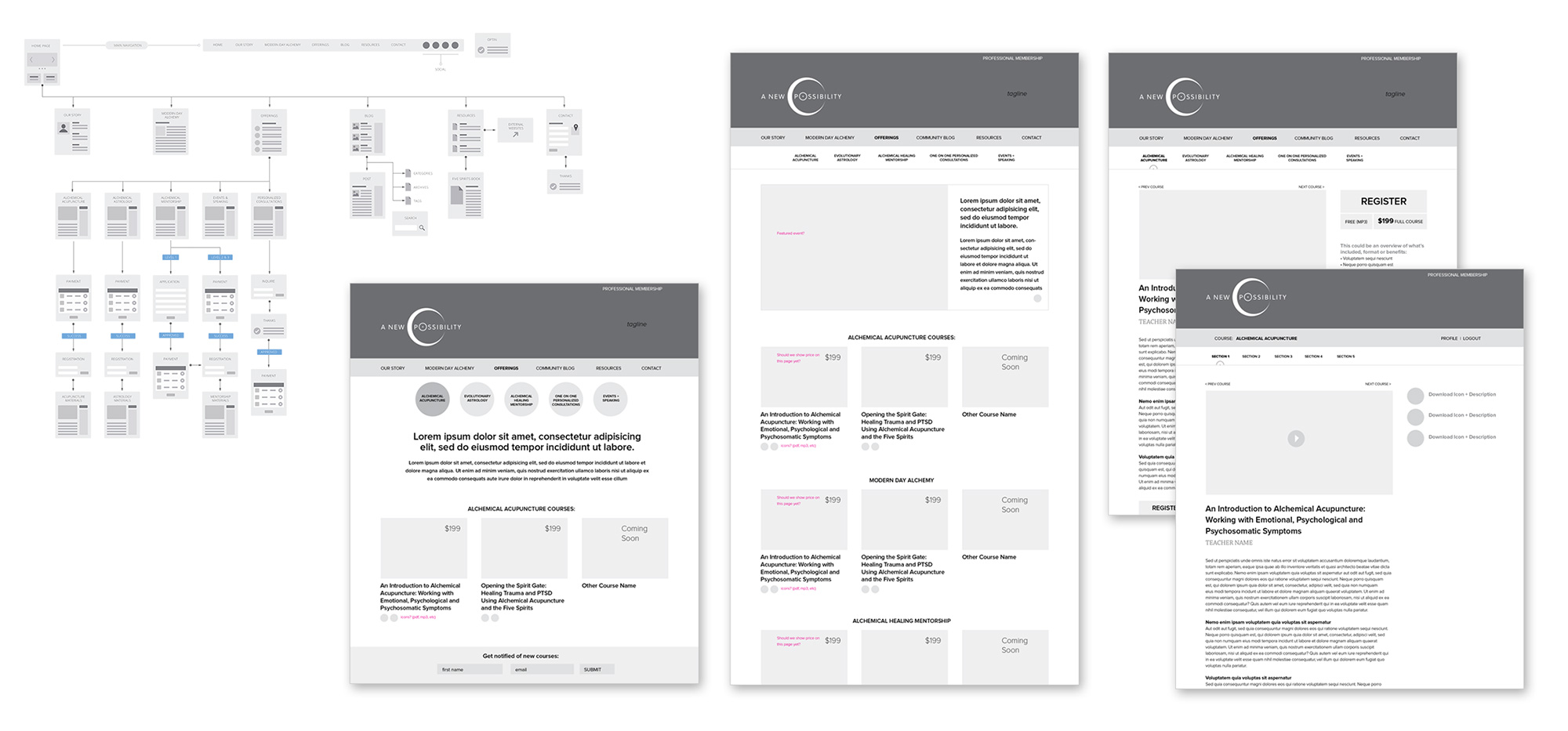 Final Designs