Seattle and An Event Apart
In March I attended my first An Event Apart Conference in Seattle. I had a great time, and met tons of interesting people. I think I learned more about typography in one hour with Jason Santa Maria than I did in 4 yrs of design school…
The highlights for me were:
Idea to Interface by Aarron Walter
Everything the Network Touches by Tom Coates
Design Principles by Jeremy Keith
A Content Strategy Roadmap by Kristina Halvorson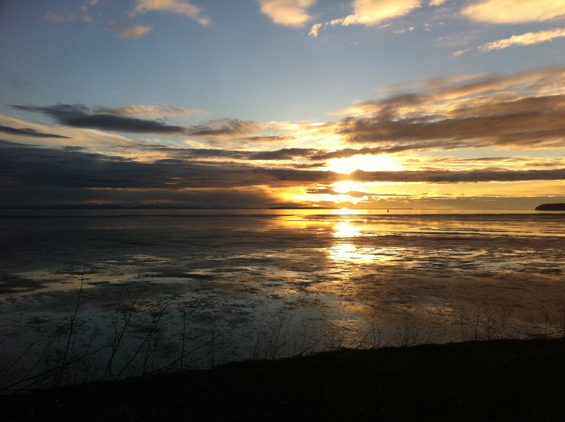 On the train from Vancouver to Seattle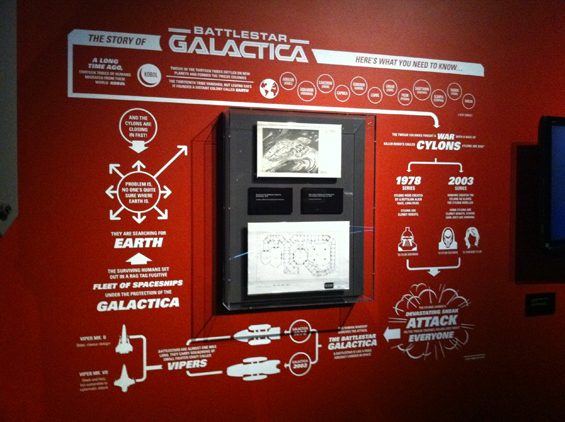 There just HAPPENED to be a Battlestar Galactica exhibit that weekend?? How did they KNOW??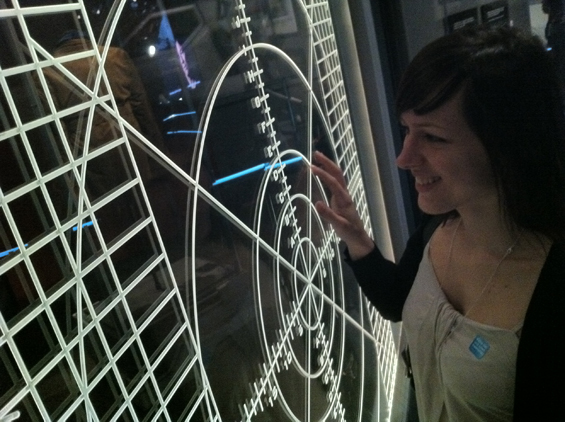 I am in heaven. Sweet, nerdy heaven.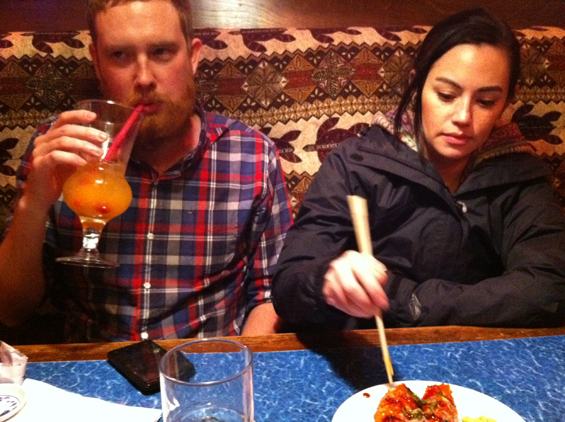 We met up with a super talented couple, Ben and Bridget of Typeoneerror at the Typekit party.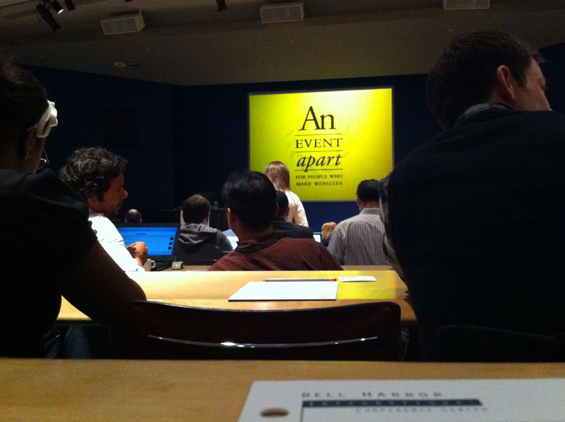 An event apart is about to begin…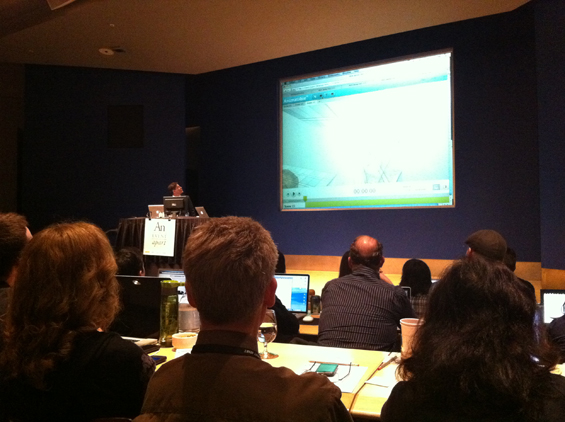 Andy Clarke's presentation on CSS3 animations. This was the first time I'd ever heard Andy Speak, and it was fantastic!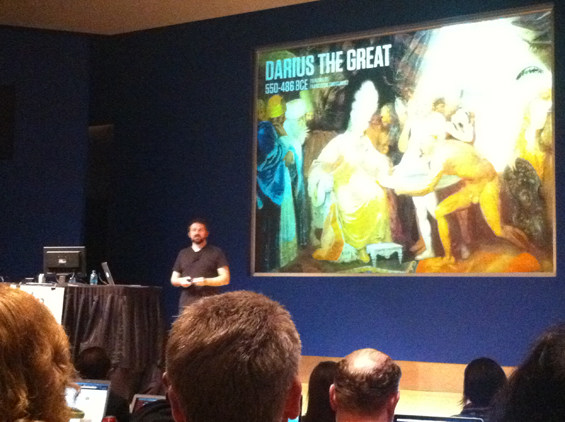 I'd never heard of Tom Coates before, but he nailed the final session. He was an absolute riot, and a joy to listen to. I felt excited and inspired; I don't think they could have had a better speaker to end off the conference.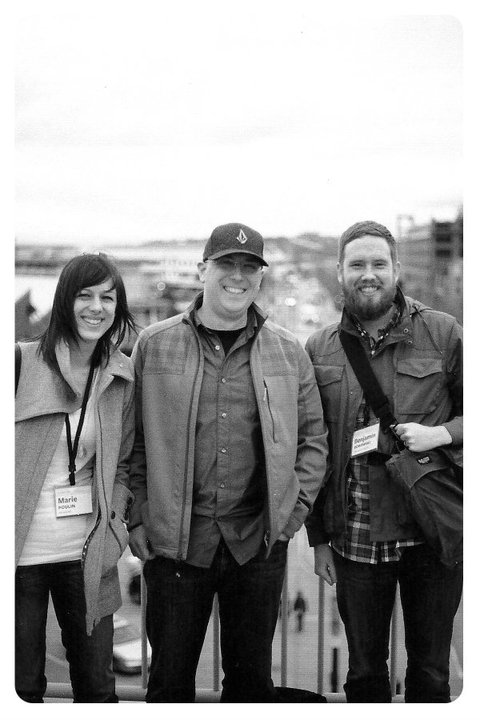 On the bridge near the Harbour Centre, on Day 2 of the conference.
Me, Eli, and Ben.